"I need to create the same SharePoint page on multiple sites, can I use Power Automate to create a copy when SharePoint doesn't let me do it?"
---
The modern SharePoint interface allows you to very easily move or copy files. You select one or more files, and the ribbon/context menu gives you the 'Copy to' and 'Move to' options. It works in all the libraries, with one exception – the 'Site Pages' library. It's not possible to move pages using the interface, and it's possible to copy them only within the library. If you want to copy/move a page between sites, you must use a different approach.
Copy the page with Power Automate
And the approach can be to use a Power Automate flow. Even though the interface doesn't allow it, 'Site Pages' is still a document library and pages are documents. And as such, the pages can be copied or moved similar to any other file. But to do that, you'll need the 'Site Pages' library ID.
Get the 'Site Pages' library ID
If you use any of the '… file' actions, you won't see the 'Site Pages' among the dropdown values. But even if it's not there, it can still be accessed using the library ID as a custom value.


Build the flow
Once you have the library ID, you can build the flow. Use the 'For a selected file' trigger and add a text input 'Target site'.
Follow with the 'Get file properties' action to turn the page ID into page identifier. You'll need the 'Site Pages' library ID once more for this action.
Then just copy or move the file using the identifier. Since the 'Site Pages' library has always the same path (if you use the same SharePoint language), you can hard code the 'Destination Folder' to /SitePages.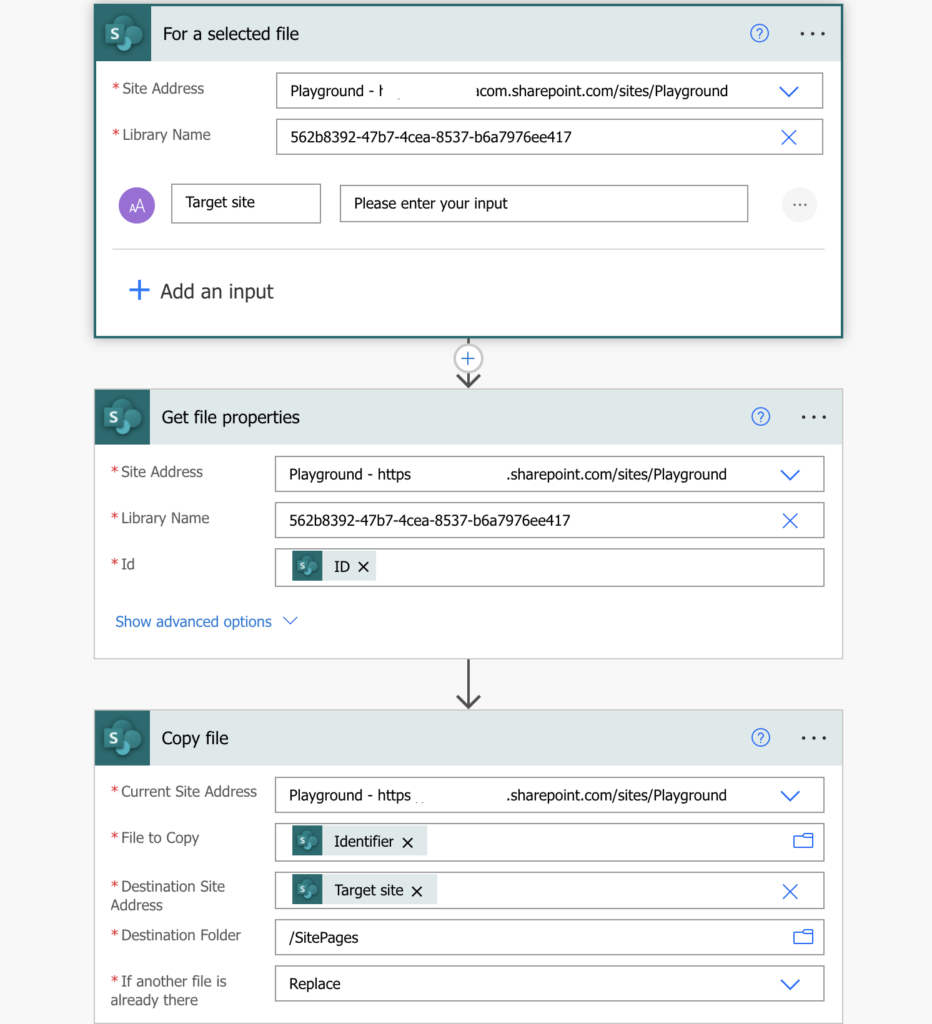 Once you save the flow, it'll be available under the 'Automate' menu. Start the flow, enter the url of the other site, and copy/move the page.

Summary
Even if SharePoint doesn't allow you to copy or move a page, Power Automate can do it. The only complicated part is to get the 'Site Pages' library ID, but once you have it, it's a simple flow with three actions.
---