Copy files one by one can be painful if you've got a lot of them or if you need to do it regularly, there has to be a way how to automate this with Power Automate.
---
Let's build a simple workflow to copy all files from one location to another on user request. That means we want to start from Instant flow using Manually trigger flow trigger.

Add New step: 'Get files (properties only)' and select the source of the files.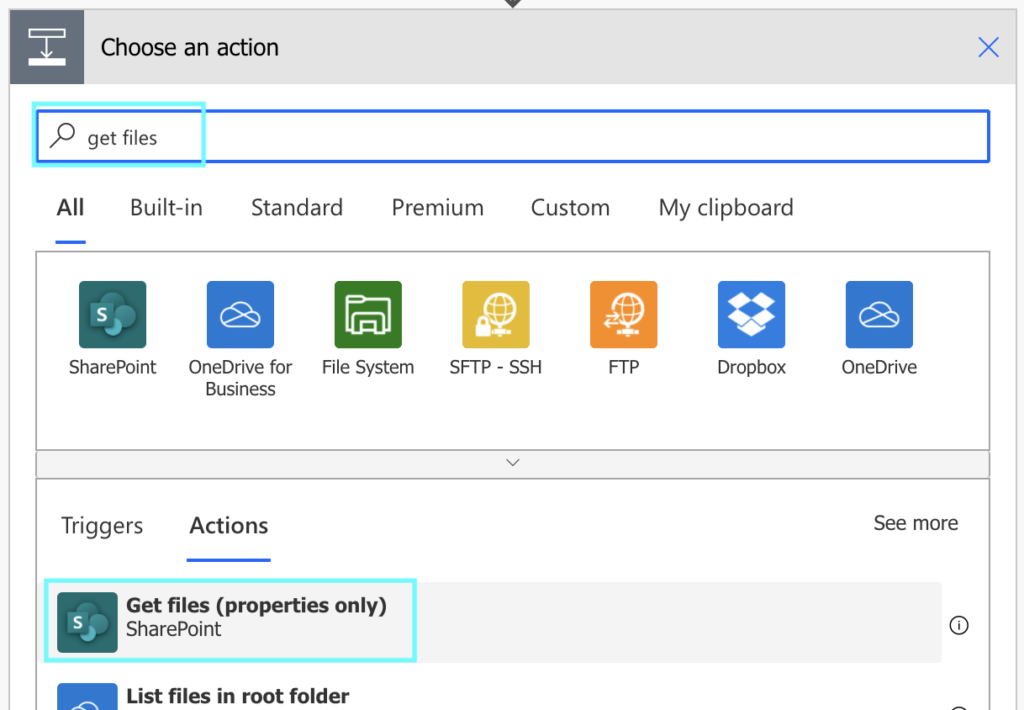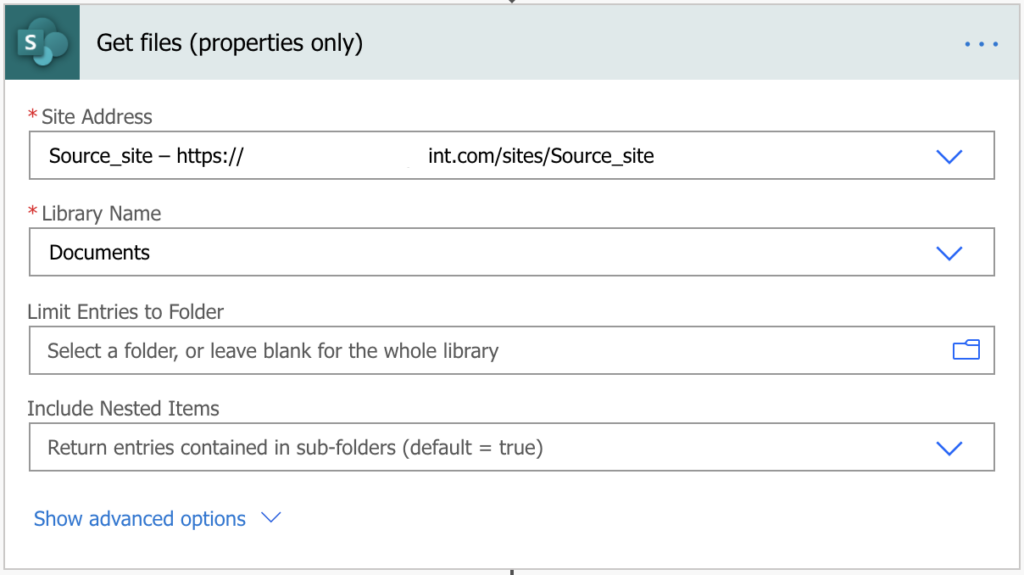 Add New step: 'Copy file'. Select the source site, and use the 'Identifier' output from 'Get files (properties only)' as the 'File to Copy'.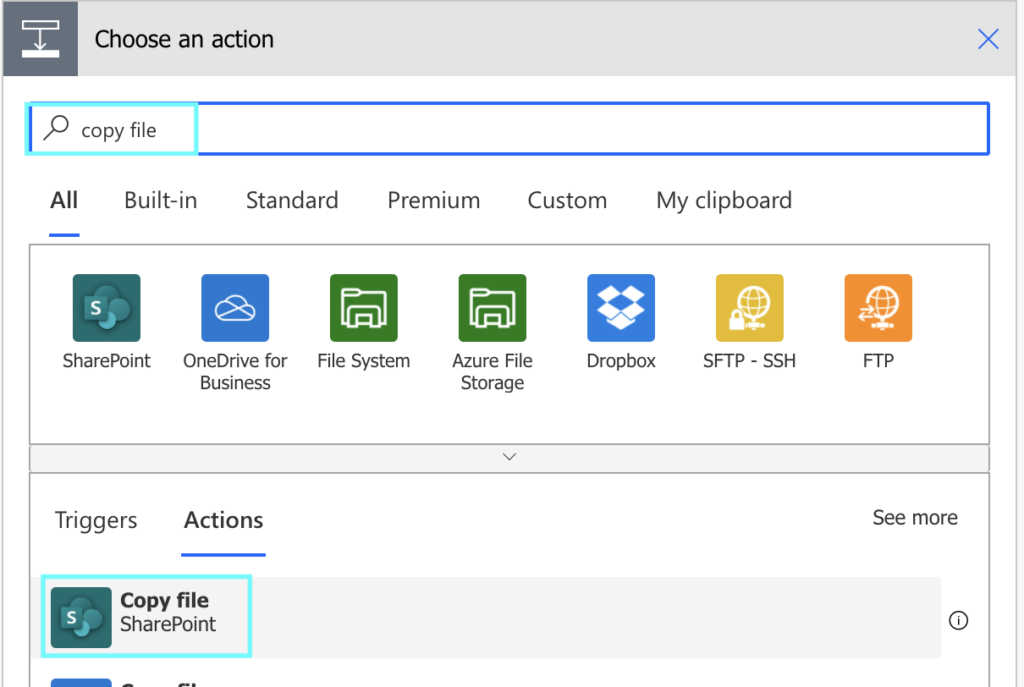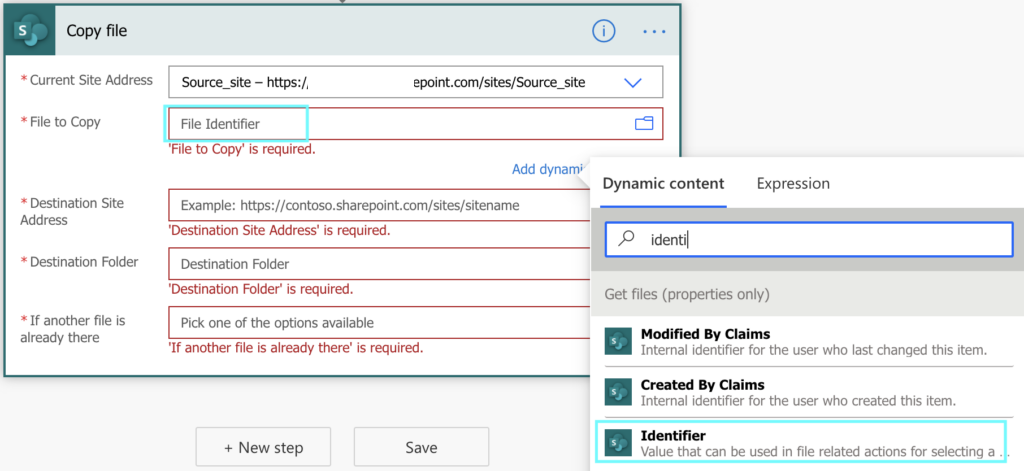 Select 'Destination Site Address' and for the 'Destination folder' fields. Instead of using dynamic content in the field click on the folder icon on the right side to display selection of all available libraries on the destination site. Also select what should happen it file already exists on the destination site.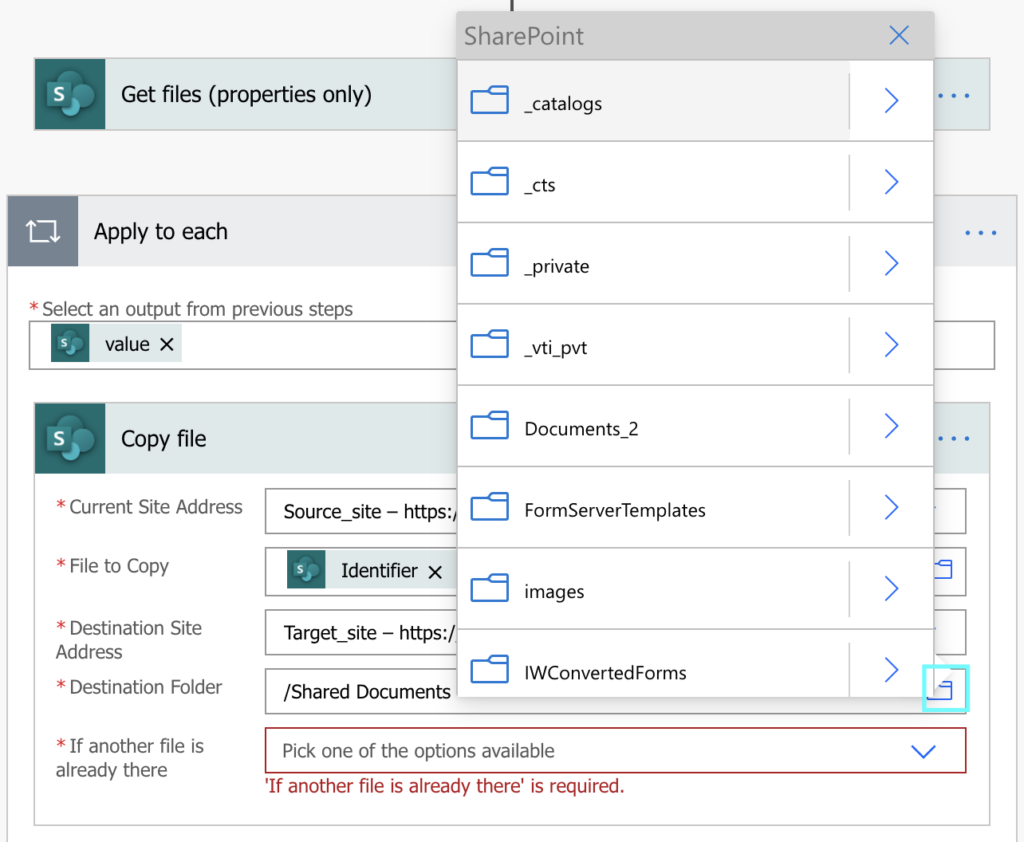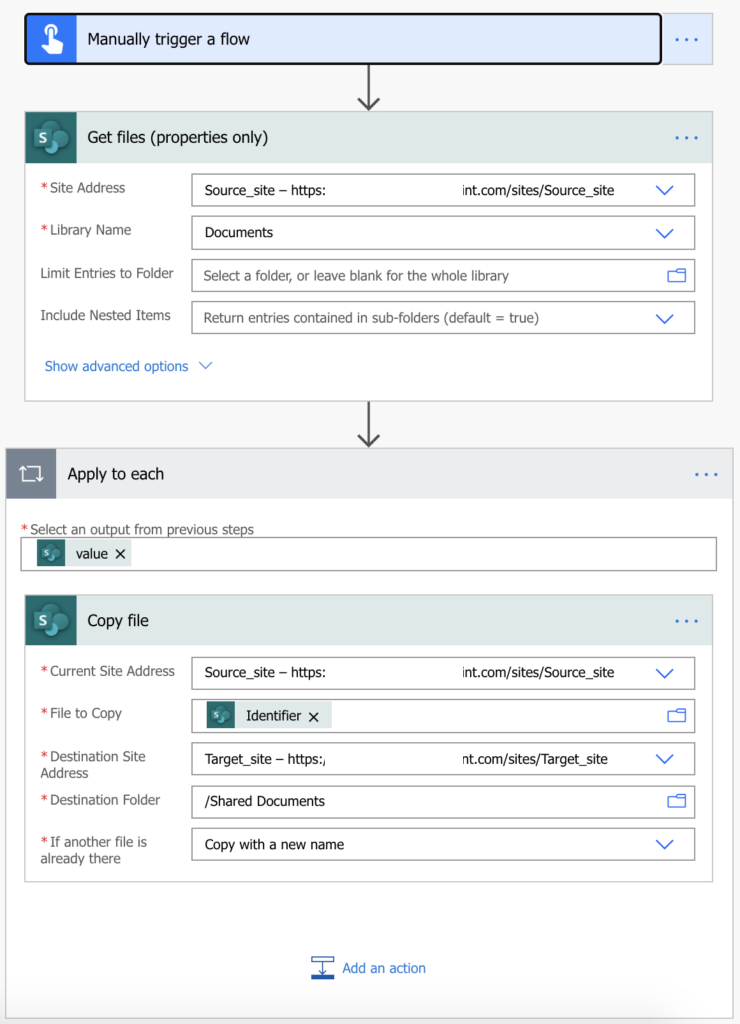 Now you can find it under My flows and run it by pressing the Play button.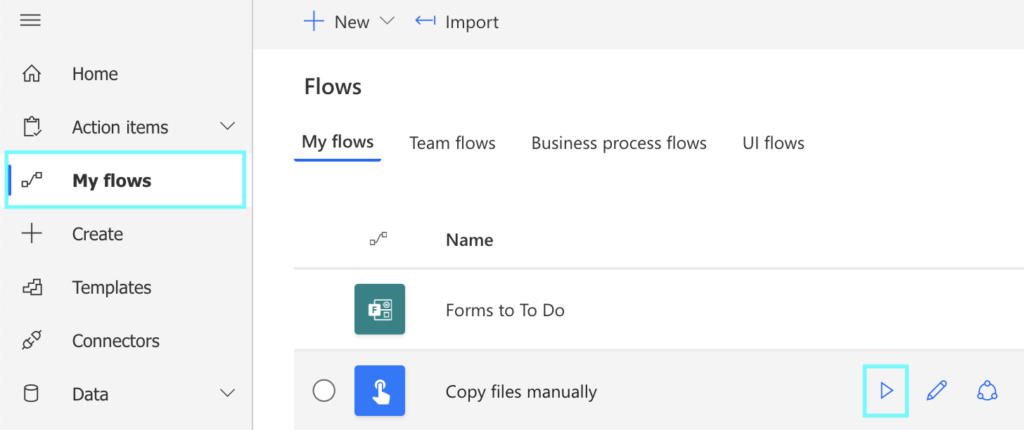 If your document library contains also folder structure, you might need to add one more condition into the Power Automate flow to copy the folders together with the files, and even keep them synchronised in the future.
You can also copy files between multiple libraries in a single flow with a simple configuration list, or copy the created and modified information.
---