"I have a form where users can register for trainings, now I'd like to forward the Outlook events to them, can I do it with Power Automate?"
---
If you ever organised events, you probably noticed a pattern in some user's behaviour – if it's not in the calendar, it doesn't exist. It's not a problem when you invite users to a meeting directly, but what about optional events? For example a training session users can join upon registration? They visit a registration page, select the training with a date, and submit the registration. And forget about it.
Unless they receive an invitation into their calendars…
You'll need the event id…
To forward an event you'll always need the event id. You can get it using the 'Get events' action with some filters, but as some events can have the same name I prefer to take one more step back. Instead of creating the event manually build a flow that'll create it for you. Such flow will give you the event id that you can store in a separate location, e.g. a SharePoint list.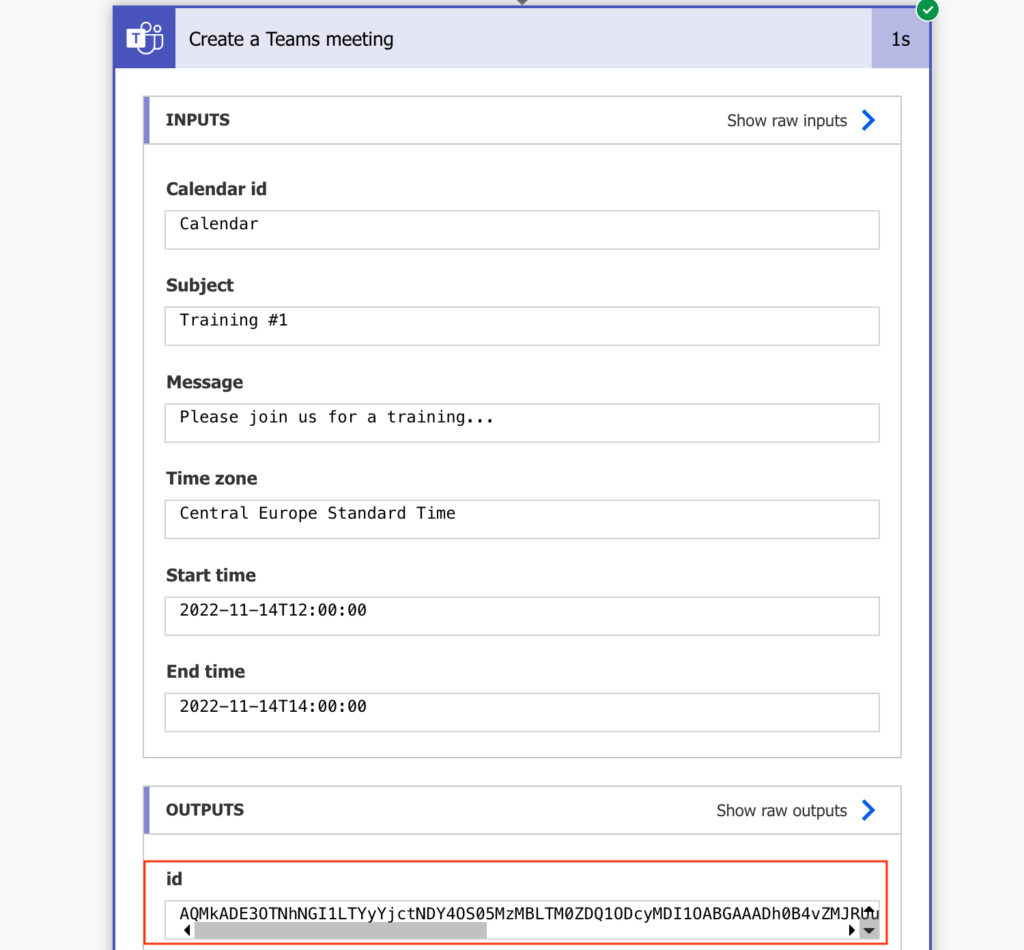 … to forward the event
Once you have the event id, you can forward the event. There's no action called 'Forward an event', but you don't need it. Since the event was created in your calendar, you can use the 'Update event' action to update it. As long as you have the id…
Firstly, get the event with the 'Get event' action. This action is needed to get all the information about the event.

Secondly, add the 'Update event' action and use all the event information you got, otherwise some of it might be removed. Add the registered user email address to the 'Required attendees' and he'll receive the invitation.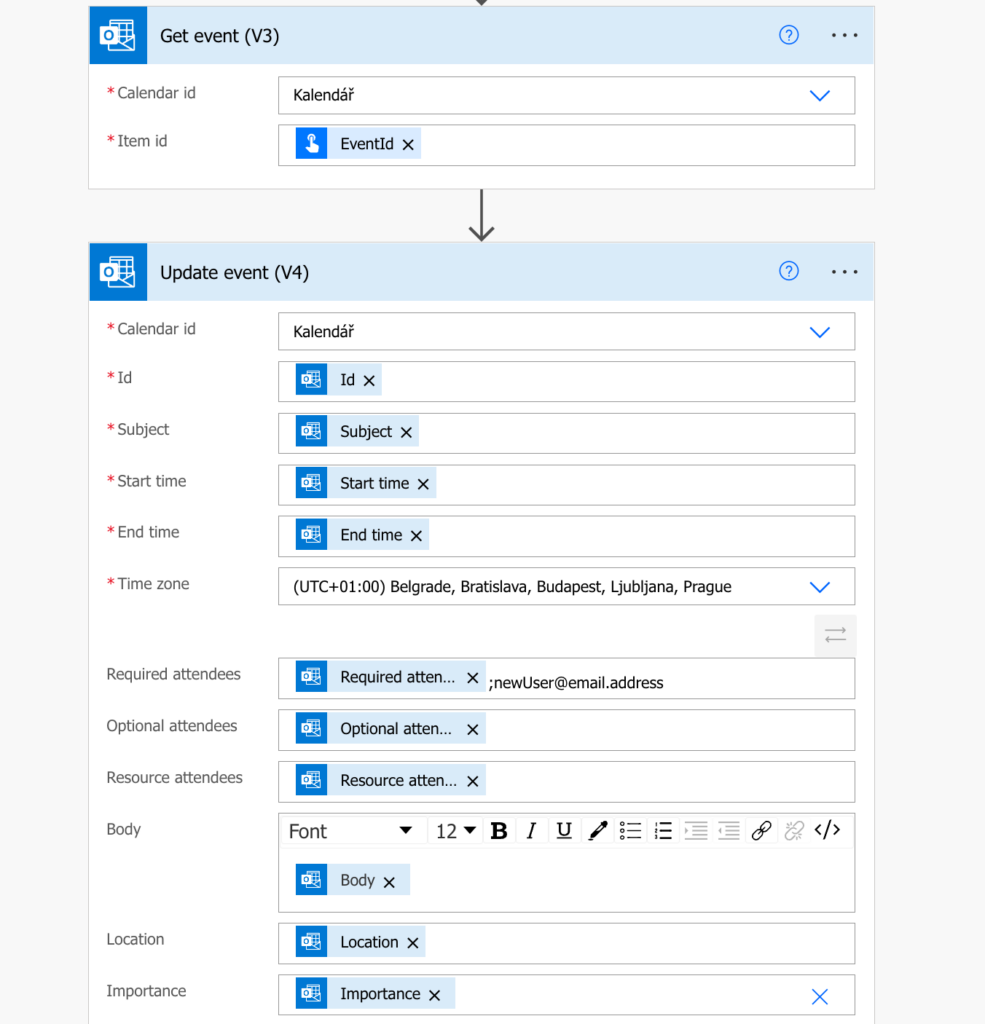 Important note: if you're not in the UTC timezone you must convert the Start time and End time into your local timezone!
Summary
When you allow users to register for events, you should always forward them an invitation in their Outlook calendar, either manually or with a Power Automate flow. What you need for a flow is just the event id, once you have it you just keep updating the event with the new attendees as they come.
---