Does your Power Automate flow need to filter only items or documents assigned to a specific person and ignore the rest? And the User eq 'User' OData Filter Query doesn't return anything?
---
The 'Person or Group' column contains a user object. It's not a simple information as 'user name' that you can compare, but a collection of user attributes. You've got user name, user email, user claims login and more. The OData Filter Query in Power Automate can't filter on the person object. It can filter only on a specific attribute of the user.
Let's consider 'Person or Group' column called 'Person'. The column by itself is an object, but you can easily access its attributes. Instead of just Person in the filter, get deeper by selecting an attribute.
Instead of just:
Person eq ...

Use:
Person/EMail eq 'person@company.com'
Person/Title eq 'Firstname Lastname'
My preference is the email attribute, as it's unique and every user has one. Depending on your needs, you can either hard code the right side value, or use dynamic content.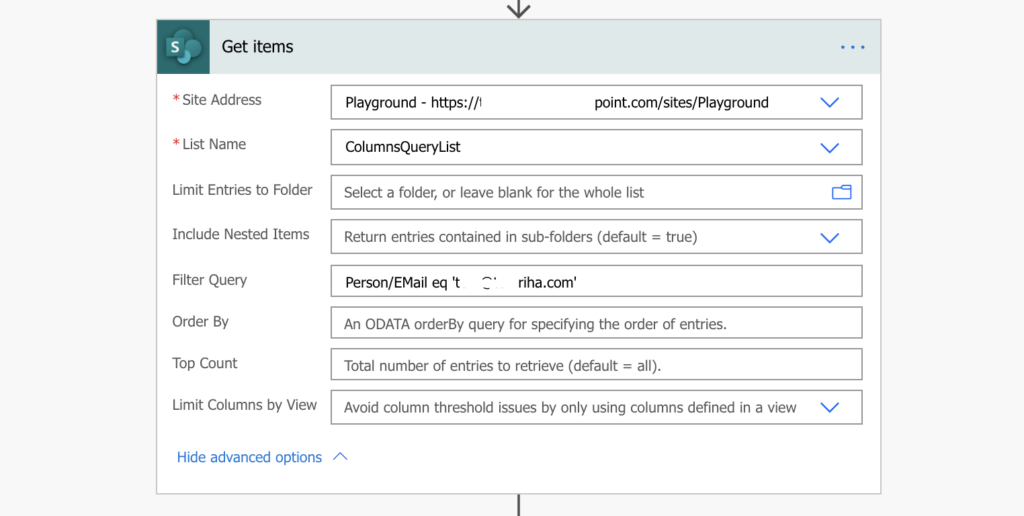 As with all the other Filter Queries, even this one can save you a lot of empty loops. It's always better to use a query instead of IF conditions later in the flow.
---