"I'd like to add a link on a SharePoint page to start a manual Power Automate flow, similar to navigating to a flow and clicking on the Play button."
---
If you're using manually started Power Automate flows, you've got two options how to trigger them. One option is to use the Power Automate mobile application, the other one through the flow page. But what if you want to start it from somewhere else? To embed it in a SharePoint page, send a link via email, or create a quick navigation to the most used flows?
Build a link to start the flow
Additionally to the options above there's a third option how to access a flow – directly via a link to the start page. If you go to the flow details page, you'll see that the url ends with /details.

That's the screen with all the flow information and the option to run the flow. Now replace the /details with /run. This small change will redirect you from the flow overview directly to the flow start page.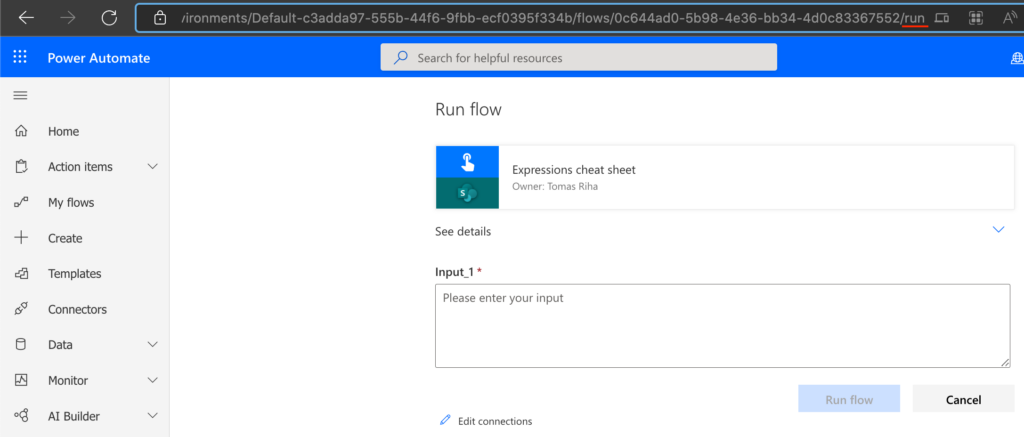 Take this new link and use wherever you need, e.g. on a SharePoint page.

Summary
Since Power Automate is a web based product, you can often get what you need by building an url address. You can build a link to a specific flow run, or you can build a direct link for the start page of your manual Power Automate flow. All it takes is just a small change in the address.
---