How to send email to SharePoint group using Power Automate
Posted On July 26, 2020
"Power Automate doesn't allow SharePoint group as email recipient. But I'm using groups to manage user roles on my site, how can I make it work?"
---
Recently I read a guide on how to send an email to members of a SharePoint group using Power Automate – located here.
It's a complete walkthrough, but there are a few steps that I think you can do in an easier way. As Power Automate is always developing, it might be a new functionality that wasn't available at the time of the article.
In step 9, you can get Schema for the Parse JSON action in an easier way by running a test (icon in the top right corner).

After you configure the Send an HTTP request to SharePoint action. You can then copy the Sample schema from the action history (as explained also here):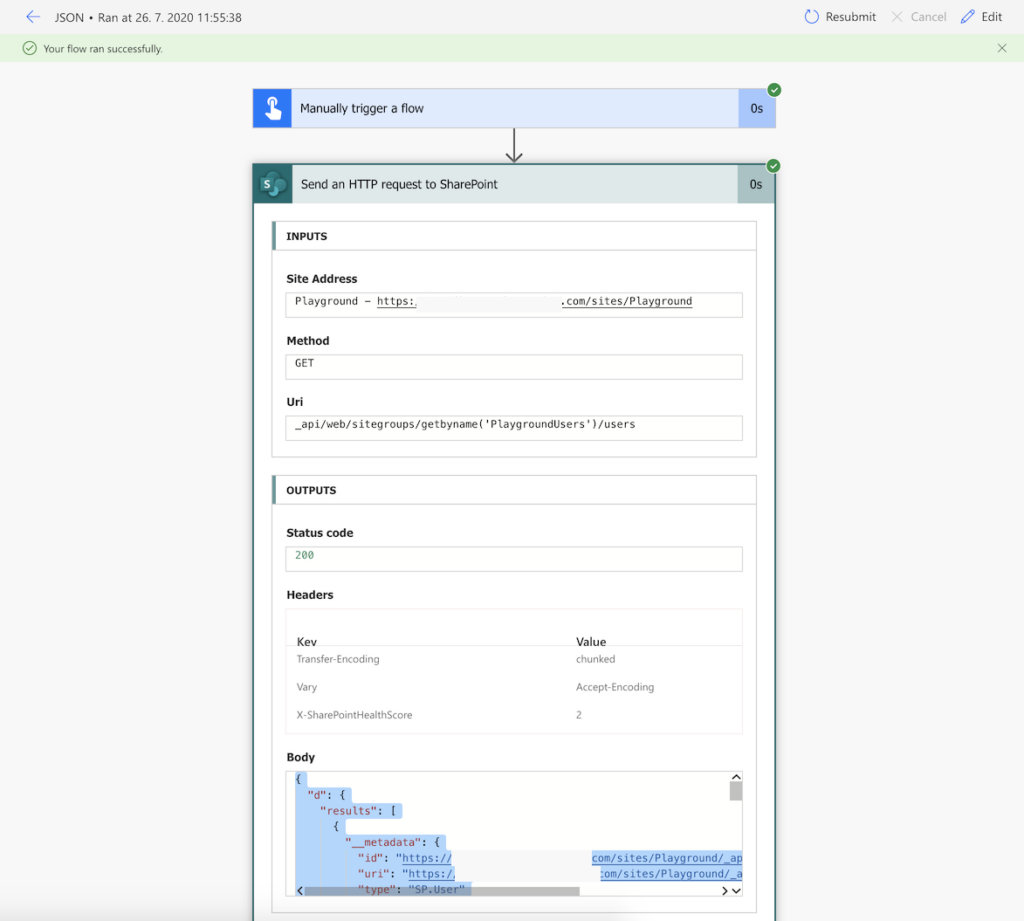 Steps 11, 12 and 13 you can solve by using a single string variable and action Append to string variable. (Flow will add Apply to each container automatically once you select Email into the Value field). Don't forget the semicolon after Email, it's the divider between multiple email addresses.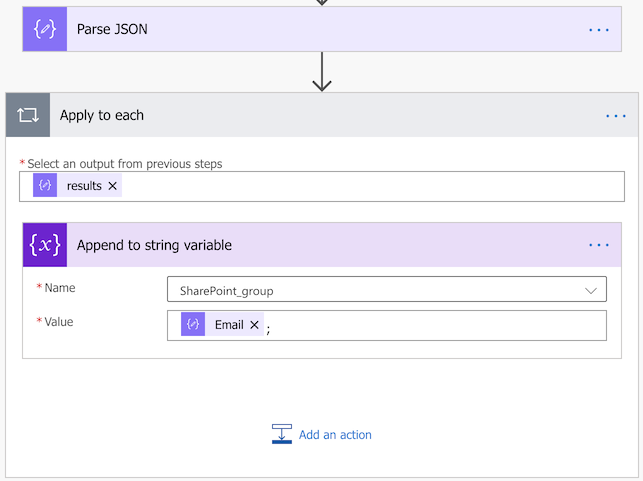 ---